LEAGUE MESSAGE
We will be streaming game broadcasts next season (2022), Live games can be viewed at the following link
http://www.twitch.tv/cnmsbl .
Games streamed from the 2021 regular season along with selected playoff and Championship game broadcasts can be viewed on demand on YOU-TUBE at CNMSBLTV. Check them out.
We ask that you subscribe or like (no costs). The game will be available on Tube within 2 days for on demand view and be pulled up cnmsbltv. There are currently a number of Chicago North games on there. We would like all of our membership to subscribe to our channel and hope to have scheduled games of the week next season on the schedule. These broadcast hopefully can lead to ads and sponsorship money for the league and it's team and assist in keeping fees stable in this time of inflation. Your viewing can make a difference !
2021 LEAGUE CHAMPIONS CONGRATULATIONS !!!
24 RIPPERS THREEPEAT
34 ACE's REPEAT
44 PAC DIV WOODPECKERS
44 AMR DIV YANKEES
52 MUDVILLE9
60 CUBS REPEAT
65 ANGELS





OPEN HITTING at

PLAY BALL USA

HAS OFFICIALLY RE-OPENED!!
KEEP FRESH AND GET READY FOR TOURNAMENTS!
EVERY THURSDAY at 7:30 PM through January, moving to 8:00 PM After
604 E. Central Rd in Mt. Prospect (off NW Hwy) - HITTING/PITCHING ONLY
8 Cages and 2 Mounds, No Inside Turf
EVERY SUNDAY AT 7:30 PM, BEGINNING January 2nd
412 E. Business Center Dr in Mt. Prospect (Just East of Rand Rd.)
Multiple cages, mounds and turf areas for grounders and long toss
$15 Per Player or buy a 10-use card for $100 (non-expiring)
2021 Champion 44+ Woodpeckers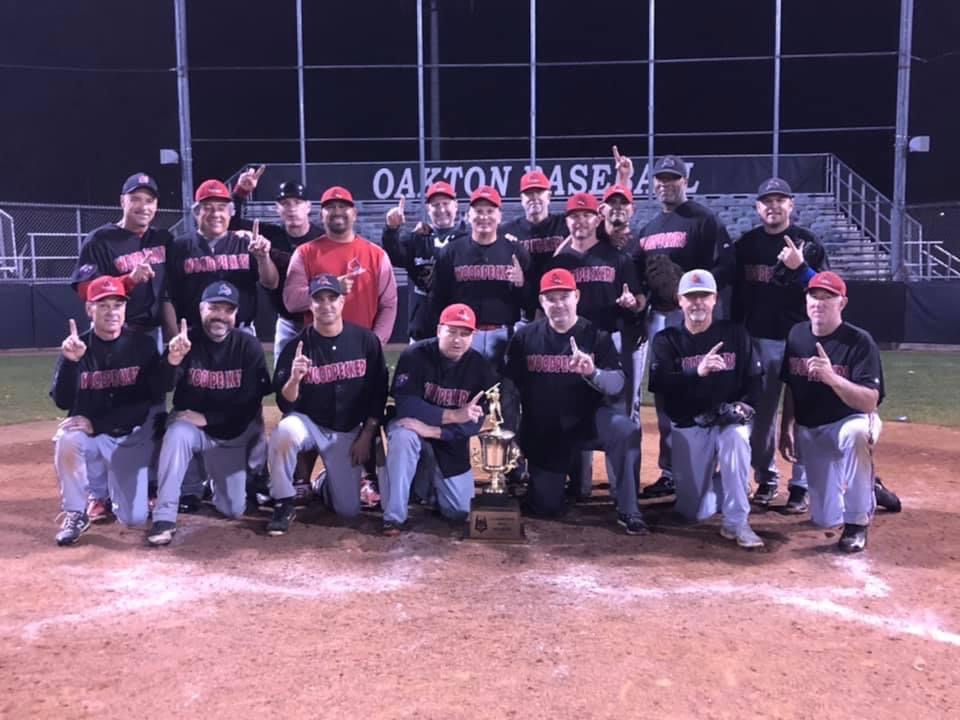 2020 Championship Managers with thier Championship Hoodies


24+ Rippers
Jake Mills & Mickey Martin

34+ Aces
Steve Collazo

52+ Redhawks
Dave Parker

60+ Cubs
Jeff Jacobs

65+ Padres
Michael Haase
FYI, in the case of a medical emergency at a game at Rec Park, send someone to the Pool and for help from the life guards, they will be able to assist till the responders arrive. Always call 911 immediately
Dr. Preston Wolin serves as the director of sports medicine at Weiss and a pitching coach at Ida Crown.