LEAGUE MESSAGE
Play Ball USA has restarted the $10 Open Hitting Nights every Monday from 8:30 to 10 PM.
Keep sharp for upcoming Tournaments and Next Season.
November 1 through the beginning of the 2018 season.
$10 Per Player for hitting, pitching and fielding.
5 cages (all with Iron Mikes), 2 mounds, turf areas for grounders.
Additional Days/Times available for Team practices and Individual Lessons (Hitting and Pitching).
412 E. Business Center Dr. in Mt. Prospect (just off Rand and Business Center, 1/2 mile north of Central).
The 2017 Season marks our 30th year of providing the best adult baseball league experience in the Midwest .
April 2016 WGN Promo on our league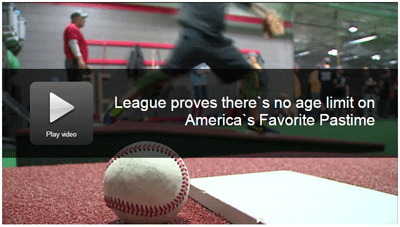 FYI, in the case of a medical emergency at a game at Rec Park, send someone to the Pool and for help from the life guards, they will be able to assist till the responders arrive. Always call 911 immediatel
Dr. Preston Wolin serves as the director of sports medicine at Weiss and a pitching coach at Ida Crown.