CNMSBL Windy City Blowout Tournament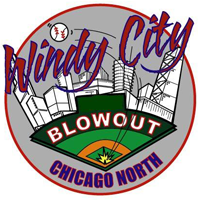 Returning after a 2 year hiatus Labor Day weekend.
The tournament will be co-hosted by the MSL and the CNMSBL.
See more info!

Arizona World Series Tournament
October 14 - November 5
We have blocked off rooms at the Embassy Suites in Scottsdale from Oct 10th through Nov 9th.
Book Your Hotel Reservations Now!
The rate is $ 139.00 for up to 3 people per suite. Our Group Name is "CNMSBL - CHICAGO NORTH CUBS" and our Group Code is CUB.
Hotel and Car Info
Tournament Info Website
25+
Chicago Finest
Manager Erik Riken and others...
35+
Woodpeckers
- Repeat Champs!
Manager Tony Pacella and Jeff Massero
45+
Royals
- Repeat Champs!
Manager Kal Tate
55+
Riverbandits
- 4x Repeat Champs!
Manager Dan Bertolucci
60+

AAA -- Outlaws
Manager Dan Bertolucci

AA -- 1917 White Sox
- Repeat Champs!
Manager Jerry Tatar

President
Max Reising
maxr13cn@gmail.com
Vice President
Chuck Harper
buspev6@yahoo.com
Treasurer
Steve Faigin
Sfaigin@wmace.com
Communications/Fund Raising Director
Ross Wolfson
rwolfson@hrcontracting.com
Player Personnel Director & 25+ Commissioner
Mark Horwitz
mihorwitz@hotmail.com
Website Director
John "Web" Avila
webmaster.cnmsbl@gmail.com
35+ Commissioner
"Jersey" Joe Schwenk
joschwenkjr@comcast.net
45+ Commissioner
Reid Stiefel
reidlawyer@msn.com
55+ Commissioner
Ed Gunther
appled@sbcglobal.net
60+ Commissioner
Steve Obert
steveobert@msn.com